New this semester! DriveSafe's Shuttle & Extension Initiative
SOUTH SHORE SHUTTLE
Shuttle pick-ups are from Service Point on Fridays / Saturdays only with times at :
11:30p / 12:30a / 01:30a / 02:30a
*Thursdays : Processed along with other calls
KAHNAWAKE SERVICE
As part of our outreach to marginalized communities initiatives, we are also extending regular service to the Mohawk Territory of Kahnawake! This will become part of our boundary, thus Island of Montreal + Kahnawake. Treat all calls to Kahnawake as regular calls on all days.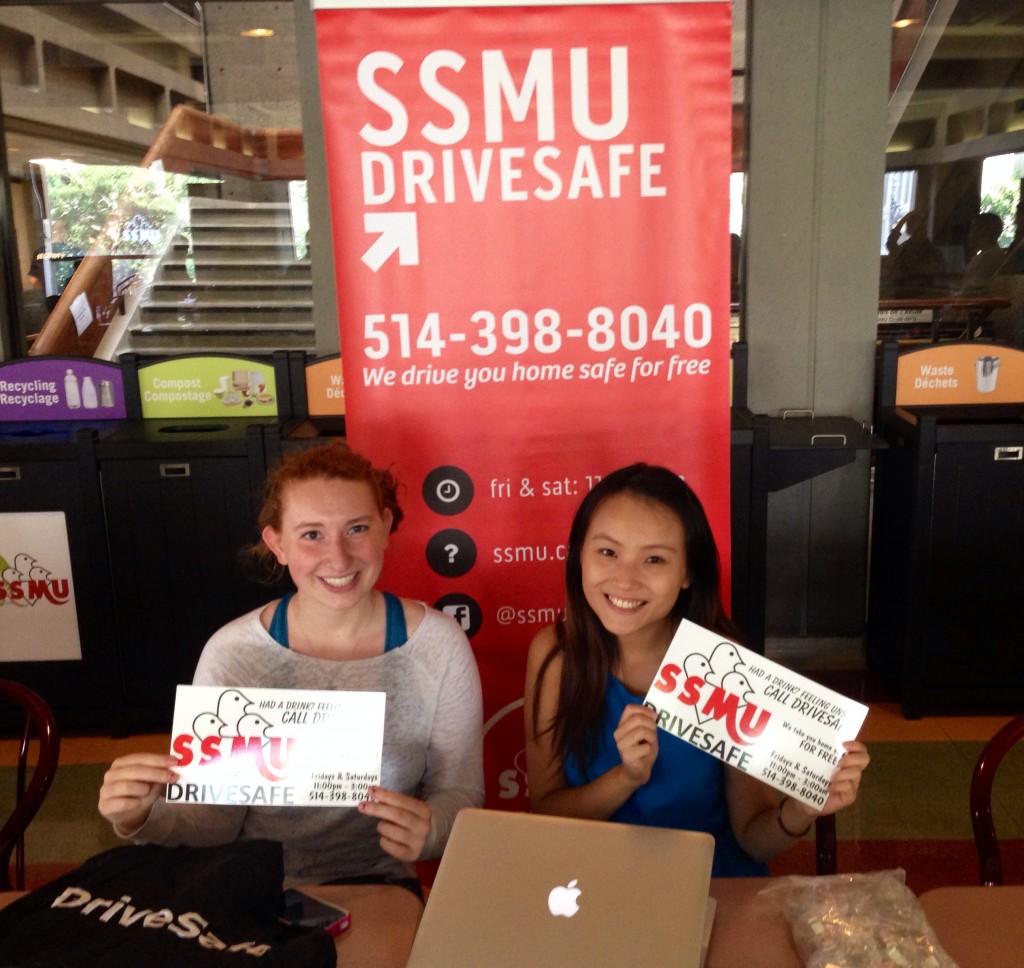 SSMU DriveSafe is a service run by the Student Society of McGill University. Our patrols drive students home safely to and from anywhere on the Island of Montreal for free.
Our patrol runs on Thursday, Friday and Saturday nights from 11:00PM to 3:00AM.
However, please don't rely only on DriveSafe to get home. We try our best, but it may be a busy night or we may get a flat tire and therefore will not be able to reach you.
Getting a ride is simple, just call our dispatch at 514-398-8040 and they will dispatch a van to your location if possible.
All our volunteers are identified by a Drivesafe jacket and our vans have magnets on the sides that identify them as DriveSafe vans.
Please Note:
If its an emergency, don't wait for DriveSafe, call 911!
Opened alcohol is not permitted at anytime in a DriveSafe van.
Volunteers have total and absolute discretion as to who to allow into their van and where to go.
We are a service aimed at bringing students home safely, not a taxi service for transporting you from place to place!
SSMU DriveSafe is run entirely by student volunteers from McGill University.
Thank you to our Sponsor for helping make our work possible!